Great News for Sequoia National Forest
by Carla Cloer
I am so pleased to tell you that today President Clinton announced that he is proposing a National Monument to protect over 400,000 acres of National Forest lands within Sequoia National Forest. If you received my last alert, you are aware that NRDC has been promoting this for several months and has a website set up to send FAXes to the President regarding this. We here locally have been working with NRDC and I enthusiastically support the provisions set forth in the proposal. There will be a Hearing and then a decision in about 60 days. We expect the Hearing to be somewhere in the San Joaquin Valley near the proposed Monument.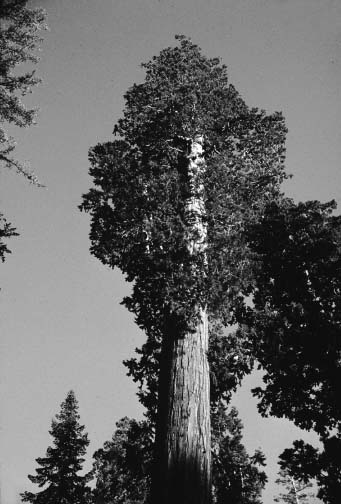 The Monument proposal would protect all of the Giant Sequoia Groves and surrounding ecosystem. Management would be very similar to what we proposed in the Sequoia Bill, HR 2153; it would emulate management of the adjacent Sequoia National Park although probably management would be carried out by the USFS. Private property would not be in jeopardy, rather its value will be enhanced because of its proximity to a National Monument and the assurance that the natural beauty of the forest would continue; existing water rights would be protected and water flowing from the Monument would be free of logging sediment; recreational opportunities would expand and trails could be restored where they are currently interrupted by logging roads and old brush clogged plantations. This is a wonderful opportunity for one of the grandest forests on earth to have the protection and honor it deserves. Truly, future generations will be grateful for Clinton's courage and foresight in protecting this magnificent forest.
The date, place, and time of the Hearing has not yet been set. We will send out that information by e:mail and by surface mail as soon as we have it. Your input and the support of your friends will be very important so that we can make this become a reality. Any letters to the editor, visits or calls to your Congressmen, or other support that you can give right now would be great. Just go for it! This is the best chance we have had yet to make this special forest safe!
Contact me if you need additional information before we send out a newsletter.
cac@ocsnet.net
559 781-8445
Other Articles About California Forests in This Issue
Redwood News Update 
My Love/Hate Relationship With the GAP