The Maine Woods
A Publication of the Forest Ecology Network
Volume Five Number Two Late Fall 2001
Promoting Recycling
by Olga Lange
Remember that bumper sticker - "If you object to logging try using plastic toilet paper?" It was ironic, since toilet tissue is such an outstanding example of a product that should not be made from virgin tree fiber. It belongs at the top of the list of things that should be made from recycled waste paper.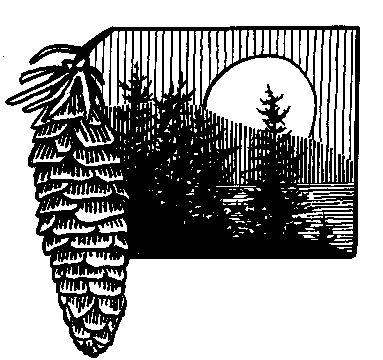 To promote the use of recycled toilet paper, and of recycled paper in general, FEN offered a special membership premium at the WERU Fair in Union last July. New members were offered a canvas shopping bag decorated with FEN's new logo (designed by Brian Keegstra) along with a roll of Seventh Generation's recycled toilet paper. A band around each roll was printed with the following statistics from Seventh Generation:
"If every household in America replaced just one roll of virgin-fiber 2-ply bath tissue with a 100% recycled version, it would save: 373,000 living trees; 1.48 million cubic feet of landfill space; 155 million gallons of water."
next page
---

---

P.O. Box 2118, Augusta, Maine 04338
phone: 207-628-6404
fax - 207-628-5741
email: jonathan@forestecologynetwork.org
---
Contact webmaster at editor@forestecologynetwork.org with problems or suggestions regarding these pages.