Writing SHELTERWOOD
by Susan Hand Shetterly
I have been looking through the notes I took in 1996 when I was preparing to write an article for Maine Times on Mel Ames and how he manages his 600-acre woodlot. It was to be written in anticipation of the upcoming referendum vote. I had read articles on forestry, and Mitch Lansky's book, Beyond the Beauty Strip. But I knew very little.
What I wanted from Mel Ames was an accurate but simplified picture of forestry and forest practices in Maine - if that were possible - so an everyday voter who read the article would understand the referendum better, and understand, too, some of the urgency that drove it. But I was sure that I didn't know enough - I hadn't learned enough - to ask Mel Ames the right questions. As I drove up to Atkinson where he lives, I worried.
Mel was recuperating from hip surgery. When I arrived, he was sitting in a big chair, and he had time to talk to me. He couldn't show me his woods by taking me there. He had to tell me about them. I sat down next to him and wrote as he spoke. It was as if he were putting pieces of a puzzle together, telling the story of each piece before he snapped it into the bigger picture. It was a clear and careful way to teach me about the fundamentals of forestry that he believed in. I never used all that he told me, all that I wrote down. One seldom does for an article. I called Mel on the phone many times to be sure I had understood what he had told me. When the article came out, a number of people said that, thanks to him, they thought they understood the referendum better and supported it. But in November it was defeated.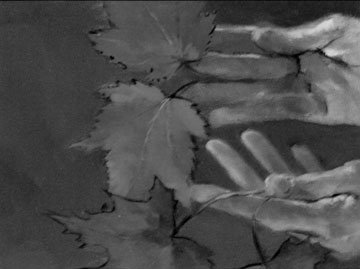 Illustration by Rebecca Haley McCalll from Shelterwood
I couldn't get trees out of my mind. I had only been to the north woods twice, but I had seen big clearcuts and areas where herbicides and pesticides were used. I couldn't get Mel out of my head, either. Because the way he chose to live and what he said made sense to me.
For years I have written about people involved with wildlife, the ocean, the forest, and the wetlands of Maine. Many of them have shown me that knowing about a salt marsh because one has studied it for years, or knowing about a single species of warbler because one has studied it for years, or knowing a forest- whatever it is that one chooses - creates a deep and energetic sense of home for oneself in the world. It's a good thing to do, and it's a good thing to teach children to do.
Eventually, I understood that a children's book might be in order. It might give a bit more life to all the notes I had taken that day at Mel's house. I went to visit him again. This time we walked in his woods. I asked him if he'd be a reader for my manuscript. He said, yes. And so I started to write.
Shelterwood is only eight typed pages. But it took a long time to re-write - many revisions. I was trying to honor this idea I spoke of that a passionate knowledge creates a sense of place. The grandfather in the story, Milton Mallet, has that. Sophie, the granddaughter, begins to get it. And I wanted to show that Mallett lives with, not against, other lives in the woods. It's a good way to be a forester. I wanted to show, too, that land can be bountiful if it's treated well. Mel's land, I am sure, will flourish for generations. And I wanted to recreate the economy of language that one sometimes still hears in Maine speech.
I was lucky to have Jennifer Elliot, the editor of Tilbury House in Gardiner, as the primary person who believed in the manuscript. Forestry, these days, can't help but be political. She accepted the premise of the text. My own children were readers, as well as Ken Mason and Mel Ames. A children's picture book must have good pictures that the kids can imagine being alive in. My friend, Becky McCall, is the illustrator. She and I talked a long time about children and about the woods. Together we tried to create a place. . . an experience. Her wonderfully accurate and luminous paintings make all the difference.