FEN THANKS SIGNATURE COLLECTORS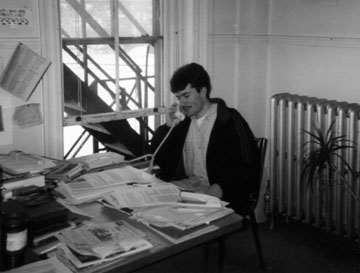 Ben Chipman working the phone in FEN's Augusta office during the signature collection phase of the Forest for the Future Campaign. Ben was responsible for organizing much of Cumberland County.
FEN owes a great debt of gratitude to the more than 500 volunteers who helped make our signature collection campaign successful. Without their help we could never have collected the over 42,000 signatures that we needed. Their dedicated help is also a good indication of the great level of support that exists around the state for reform of our forest practices. We hope that the energy they exhibited in getting off to a good start will carry us through to success at the ballot box next November.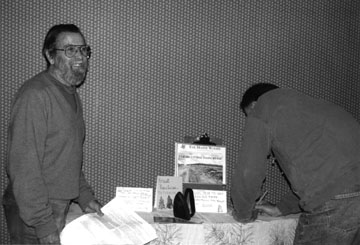 Bob Dale collecting signatures on election day in Woolwich.