FEN INTERNS FROM COLBY AND BATES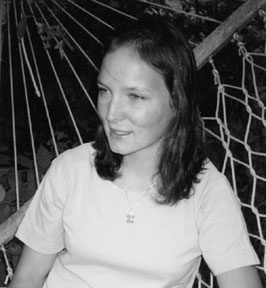 FEN intern Iris Augusten of Colby College.
Iris Augusten from Phillips and Colin Campbell from North Anson are currently interning with FEN. Iris is a Junior at Colby College, where she has been on the Dean's list and is very active in the Environmental Coalition. Iris was signature collector organizer for the new forestry initiative on election day in Waterville. She got a sizeable cadre of Colby students to sit at the polls. She is continuing working with FEN until she heads to New Zealand to study this spring. She is an avid mountaineering and kayaking enthusiast. Iris is developing a slide show on "The Act Regarding Forest Practices" and researching forestland ownership data in Maine.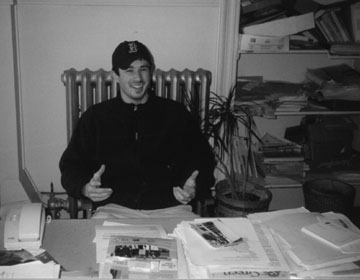 FEN intern Colin Campbell of Bates College.
Colin Campbell is currently a senior at Bates. He spent last semester in London studying "Comparative Politics". Colin has also spent time interning with state Senator Peter Mills and at the Department of Transportation. At Bates, he aided in drafting the constitution of the Maine College Republican Party. He is a member of the Bates Outing College and an avid fly fisherman. Colin will be helping out with the day to day operations at FEN and will be working on researching tax issues associated with the "Act Regarding Forest Practices". FEN is really fortunate to have such quality interns. We welcome them to the Forest Ecology Network.